Heh sorry it's sideways, it won't upload the other way for some reason, text read "Hello there readers, this is my handwriting, Alex Web."
***
MURDER NAILS!
I'm a big fan of the blog Haute Macabre, and a few days ago they posted this entry:
Just the tips
which inspired me to have a go.
Mine aren't as good, but I think I might have another go, and I figure they'll go down well at
Charnel House
on Saturday. :)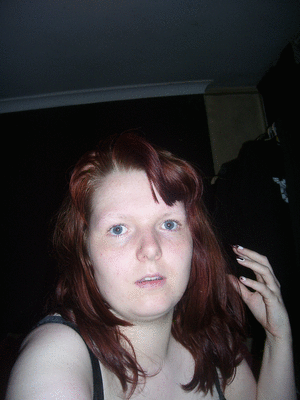 Bonus gif :)