Day 7 ~
This is the end of the week!
What was your favourite day and to finish off this week?
Who inspires you most of all (fashion-wise)?
My favourite day was
day 5
(which also had the most page views so I guess it was your favourite too!)
As for who inspires me the most? That's a bit of a toughie...I all ready covered some of my inspirations in day five, but I guess my all time biggest inspiration is probably Alexander McQueen.
Yes I have expensive taste!
I get bored of constant sameyness...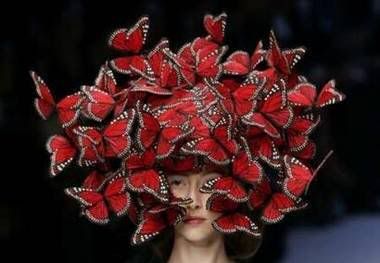 And if I could describe Alexander McQueen in one word it would never be same-y