Day 05 - A picture of your morning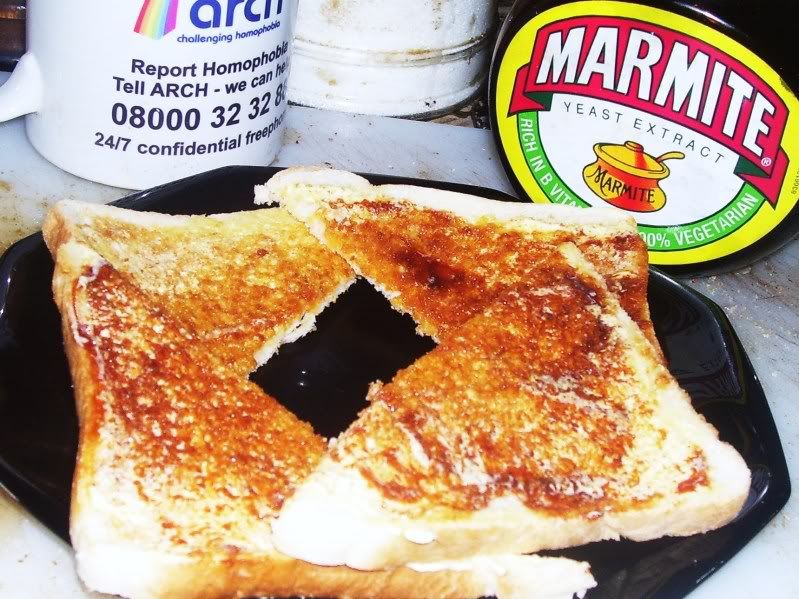 Two slices of marmite slathered toast and a cup of tea for breakfast mmmmm mmmmmm :)
I'm starting today's blog with a bit of an advertising fail.
In response to the keywords in yesterdays blog google has been throwing out this advert in the sidebar:
Children & Bereavement
Helping Children Cope with Death Watch the Free Video Now!
and
So now do you get where I was heading with those descriptions of my ideas yesterday?
That's Bloodmyer in the second image as my hoax spirit by the way. :)
In other news, in amongst the daily chores I've been watching Torrinpaige's youtube videos and now I REALLY want my hair to hurry up and grow!
I really want enough hair to be able to do this:
Seriously she does some amazing things to her hair... I have the jellous.