For this skirt I was inspired by the Japanese Gothic brand Stigmata.
Stigmata use a lot of raw edges and distressed fabrics, and I wanted to bring a little of this feel to a Lolita style, tiered skirt.
(My apologies for the cat hair Stirfry decided he wanted to be in the photo and I had to keep coaxing him out of shot).
Almost all of the joins are raw edged, ok it's not as extreme as actual Stigmata but I didn't want to rip into the fabric, I'm happier letting it "age" a little as I wear it.
Ruffle close up :)
(weird lighting in my mam's living room makes my hair look brown *grumble*)
Obviously not a Lolita co-ord, but I wanted to show you what it looks like worn (worn here with a small
Forever in Black
petticoat).
I actually have plans for a Lolita/Lolita inspired co-ord on Saturday for
Charnel House
, so I will hopefully get pictures of it really in action :)
***
Ok, ok, I lured you in here with the promise of kitty pictures didn't I?
Well here's the little scene stealer himself:
(excuse the wall, it has no paper on it right now)
For new readers, this is Stirfry, my Step Kitty (as in he's my boyfriend's cat, but I live with the pair of them now so we're kind of like family :) ).
Distinguished kitty is distinguished :D
***
Day 10: A picture of the perfect garden.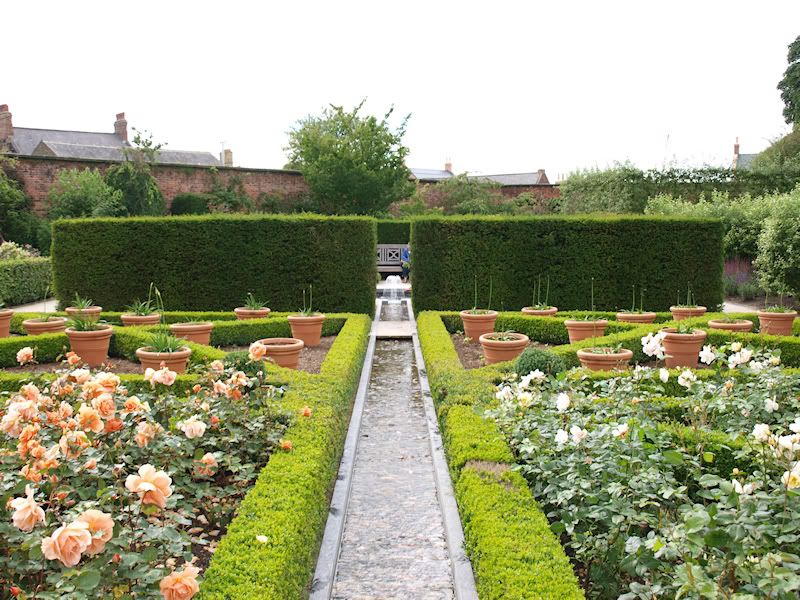 Alnwick Gardens (the grounds of Alnwick Castle)