(Kev took this photo of Unwoman because I didn't have any camera batteries)
Monday was just a general day of housework really, nothing special.
Tuesday I did some work on the pattern for my 18th Century inspired hunting jacket.
Wednesday, again housework and working on my jacket.
Thursday was the Tylean and Unwoman gig. Kev and I managed to get on completely the wrong bus and end up in the middle of nowhere for a while, fortunately they go to the venue all right.
(Kev took this picture of Tylean too)
I really enjoyed Unwoman, she has a beautiful voice, and I love cellos anyway.
I wasn't quite so keen on Tylean though, she kept apologising for being bad, which I guess put everybody in a pessimistic mood.
Friday I went out fabric shopping with my mam, Queenie and Tia. I managed to get a pretty fantastic haul, which should keep me going for a little while :)
Saturday, my Vivienne Westwood for Comic Relief t-shirt arrived in the post :D
Sunday, like usual I'm just chilling, snuggled in my snuggie! We're listening through the promos Kev got in the post this week, so far the stand out has been the amusingly named "Scandinavian Cock", it's a pretty awesome ep :)
***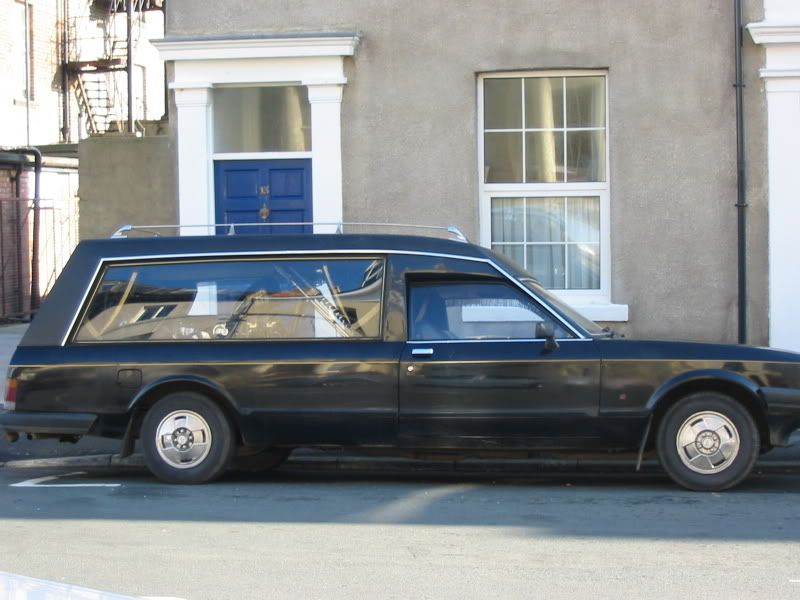 [clichegoth] A hearse [/clichegoth]
Some friends of mine have one actually, they never get stuck in traffic because people move to one side for them :)